23 x 15 Queen Victorian Tiffany Style Stained Glass Window Panel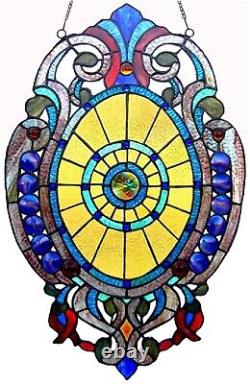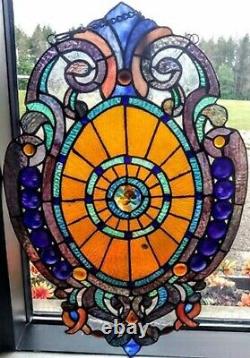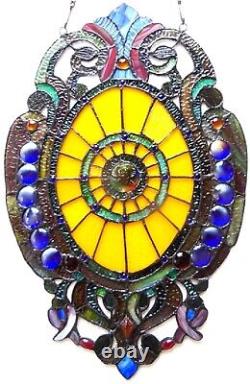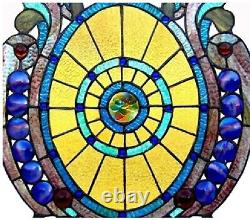 Overall Materials Glass & copper frame Est. Glass Beads 41.00 Est. Glass Cuts 265.00 Overall Width 15.00 Overall Height 23.00 Shade Materials Tiffany-glass Est.
Marble Beads N/A Specific Uses Indoor Finish Black Consumer Notice Proposition 65 Panel Chain Length 29.00 UPC Code 091037040961 Net Weight (lbs) 6.60 Est. Colors of the glass will appear darker and less vibrant when not illuminated.
Handmade glass will vary from one piece to the other; glass made at different times will also vary. Light bulbs used in lamps or ambient lighting may affect the appearance of the products. Use the size under product specifications to determine the product size. Again, since these are handcrafted products, dimensions for all glass window panels and fireplace screens may vary from 1/4 to 1/2 inch. Fireplace screens are for decorative use only.
For safety purpose, factory suggests the screen should be at least six inches away from the fireplace when on. Stained glass product has been protected with mineral oil as part of the finishing process.
Please use a soft dry cloth to remove any excess oil.

---