24 Half Circle Stained Glass Window Hanging Panel Suncatcher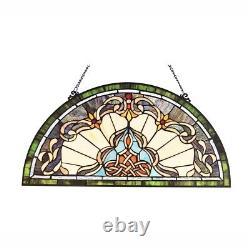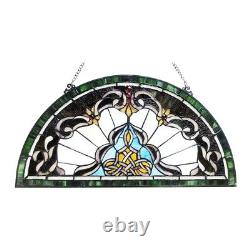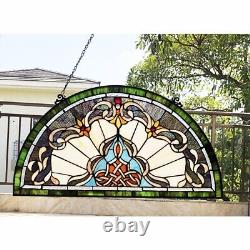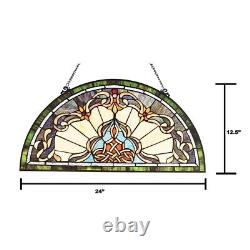 Introducing an exquisite hanging Tiffany-Glass Window Pane, blending classic beauty with modern craftsmanship. With a light net weight of 3.3 lbs, this window pane is easy to hang and adjust. It measures 24 inches in length, 24 inches in width, and has a height of 12.5 inches, making it a captivating addition to any space. The semi-circle Tiffany-Glass shade, standing at 12.5 inches in height and 24 inches in width, not only diffuses light elegantly but also adds an artistic touch to your surroundings. You can easily customize its height with the included 27.5 panel chain, allowing for flexible placement and design.
Crafted with Tiffany-Glass, this hanging window pane embodies timeless elegance and durability, making it a remarkable piece of art to illuminate your space with style and sophistication. We guarantee intact safe arrival.

---