Exceptional Compact English Stained Glass Panel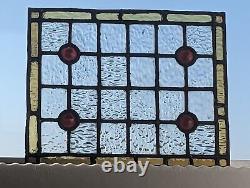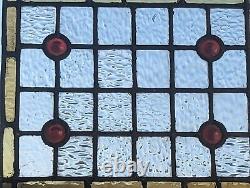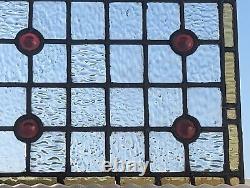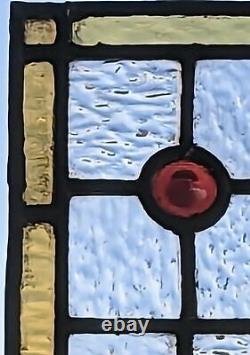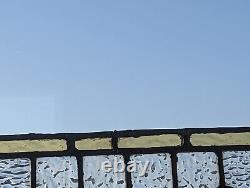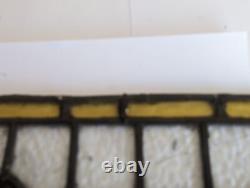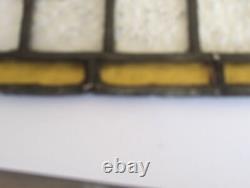 An exceptional compact vintage stained glass panel in a particularly appealing design. The panel consists of lovely sparkling clear textured glass with mini vivid red bulls eyes which contrasts wonderfully with a beautiful gold border.
The compact size makes this panel suitable for all homes. There is some unevenness to the outer lead work and some repairs to outer glass borders but this does not affect panels beauty or stability. Looks stunning placed in window sill or in front of light source to showcase the glistening glass. The stained glass has been prepared for display which involves:? Removing any loose or congealed paint?
Repairing leadwork and soldering joints? Polishing lead and glass It means the glass comes to you looking its best and without issues. Quick dispatch to the USA. Size 24cm by 29.5cm.

---