Stained Glass Window Panel Cross Tiffany Style Victorian Suncatcher Art Glass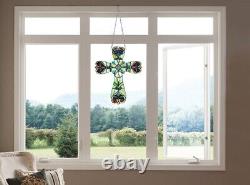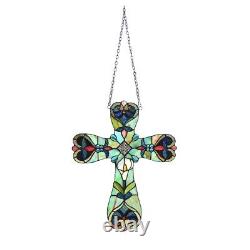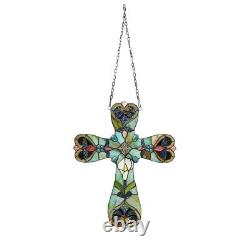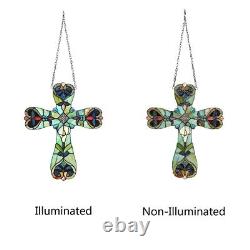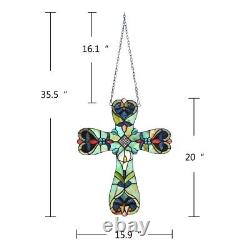 This cross panel is an extremely detailed stained glass window panel, featuring a Victorian design and a 32.2 chain. This panel is made up of over 109 pieces of hand-cut, stained art glass and 18 glass beads, each wrapped in a fine copper foil and soldered together at high heat to form each unique panel.
Panel measures 16" wide x 20" tall. NEW ITEMS ARE ADDED EVERY DAY!

---