Stained Glass Window Panel Handcrafted Tree of Life Art Glass ONE AT THIS PRICE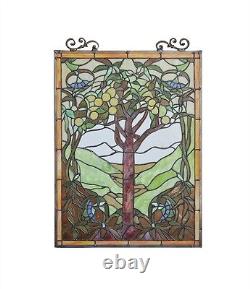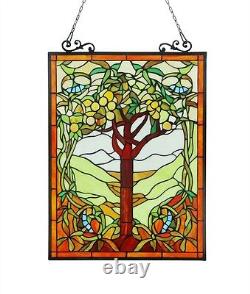 Handcrafted stained cut glass window panel with a beautiful fruit tree of life art design. This gorgeous Tiffany style window panel is hand-made with 470 pieces of cut stained glasses, each piece is copper wire wrapped by hand individually, then soldered together. The true Tiffany craftsmanship is reflected in each beautiful piece. This window panel has wonderful, vibrant colors that would accent any decor.
This panel measures 18" wide by 25" Tall. All of my Stained Cut Glass Windows Come With Chains and Hooks For Easy Hanging. NEW ITEMS ARE ADDED EVERY DAY!

---