Tiffany Style Stained Glass Hanging Window Panel Victorian Design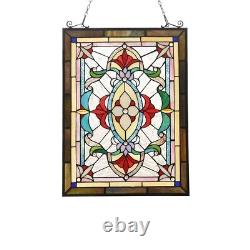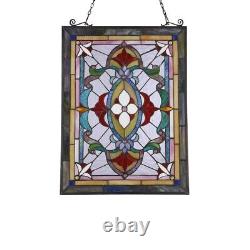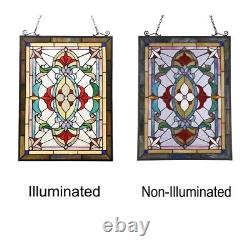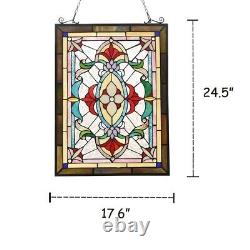 A beautiful Victorian design window panel, is an absolutely gorgeous, colorful addition for your home. It is made from over 222 pieces of hand cut, stained art glass, 17 glass beads and 2 crystals, each wrapped in a thin copper foil and soldered together. This piece is made in the same style used by Louis Comfort Tiffany in the early 1900's. Each panel is unique, and is sure to catch everyone's eye with it's gorgeous colors.
First image is with the light shining through, second image is with no light.

---