Window Panel Sunset Sail Art Blue Orange Rectangular Stained Glass Hanging Chain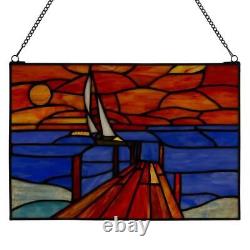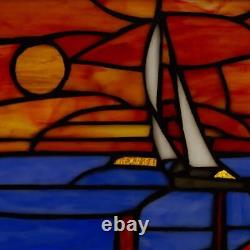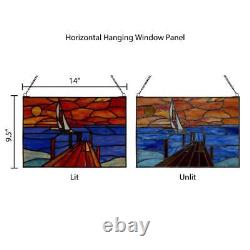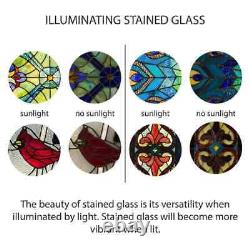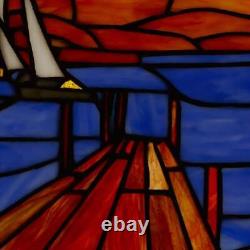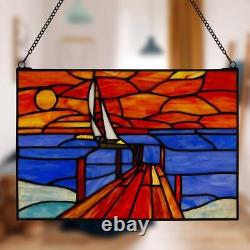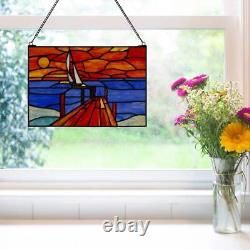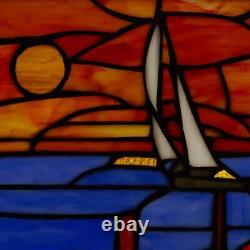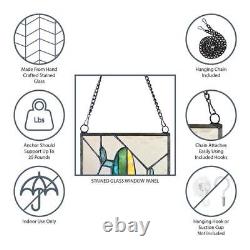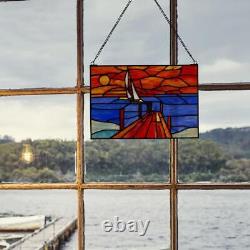 The Sunset Sail Blue/Orange Rectangular Stained Glass Window Panel offers a beautiful and handcrafted piece of art for any sunny spot in your home. This decorative stained glass panel is perfect for use as a suncatcher or wall art, with the colors of the glass becoming more vibrant when light passes through. The design features a sailboat floating out beyond a wooden dock at sunset, made out of 87 individual glass cuts and produced using traditional artisan methods. Plus, it comes with a 24 in. Decorative chain for quick and easy hanging. Number of Pieces Included: 1. Wall Decor Type: Decorative Art Panel. These products are manufactured according to the specifications of the US Electrical Standards and codes. We assume no responsibility if the item malfunctions or causes an accident because you tried to use the product with foreign electrical standards. The use with a converter or other voltage transforming device is at your own Risk. Please Note: Products are designed and rated for use in the US using 120 volt current.
With or without a transformer, this product is not recommended for use outside the US.

---